Our Collective Differences are our Greatest Strength
We are committed to continuously evolving our culture and business strategies to remain relevant in today's fashion marketplace. Diversity and inclusion are part of everything we do, from our marketing, sales planning, product and store assortments to associate programs and initiatives, vendor relationships, and community partnership efforts.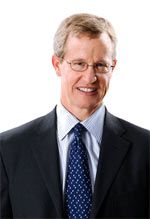 "We embrace diversity and inclusion as a way to access a broader range of ideas and viewpoints so we can better meet the needs of our customers."
—Tim Belk, Chairman and CEO
Tim Belk Talks about Diversity with the Charlotte Chamber of Commerce
Keva Walton from the Chamber of Commerce and Tim Belk speak about inclusion and how the company plans to make a difference with its Annual Belk Innovation in Diversity Award.