Sustaining a culture of inclusion
Our four business resource groups (BRGs), Belk Associate Inclusive Latino Alliance (BAILA), Black Employee Resource Group (BERG), Women's Leadership Network (WLN), and Young Professionals (YoPros), demonstrate our commitment to sustaining our culture of inclusion by providing opportunities to engage, grow, and inspire leadership. Our BRGs provide the following opportunities to associates:
Executive Leadership Engagement: Partner with senior leaders to create an inclusive work environment
Professional Development & Networking: Career development opportunities and avenue to grow your network
Drive Business Value: Provide insight and advice to sales, marketing, product/service development and company policies/practices
Belk Ambassador: Build relationships and identify business opportunities at corporate, community and recruiting events

BAILA (Belk Associate Inclusive Latino Alliance) Mission: To strengthen the culture of diversity and inclusion at Belk by providing a collective voice from a Latino perspective; to better understand and service the Latino associate and consumer within all the markets we serve; to expand relationships within Belk and throughout the community by providing networking and mentoring opportunities.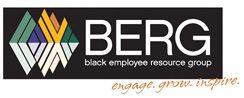 BERG (Black Employee Resource Group) Mission: The mission of BERG is aligned to help increase Belk's competitive edge through the following:
Supporting the professional & leadership skill development of our associates
Expanding associate relationships within Belk through networking activities
Providing valuable voice of customer insights to Belk's key strategies
Increasing Belk's visibility in the communities that we serve
WLN (Women's Leadership Network) Mission: To strengthen the culture at Belk by supporting and extending Belk's efforts to become an employer of choice; to advance Belk's ability to attract, develop and retain women at all levels by providing leadership, advancement and career-broadening opportunities through information, education and networking; to support and engage in activities than enhance and serve the communities in which we live.

YoPros (Young Professionals) Mission: To create a network of young professionals that not only provides opportunities for professional growth, but also fosters information sharing and relationship building.
Click Here for Belk's BRG video highlight.
Our Mission
Our success as a brand hinges on our commitment to our mission and a firm belief in our vision.