A gathering of support.
Our two employee resource groups, Women's Leadership Network and Black Employee Resource Group, demonstrate our commitment to providing opportunities to engage, grow, and inspire leadership. Membership and involvement is open to all associates and have been well received and attended. We look forward to growing our employee resource groups to other segments of our associate population based on interest and a consistent mission to grow diversity and inclusion at Belk.
We are proud that over half of our managers are women, and have increased our efforts related to issues and causes affecting women.
Mission: Advance Belk's ability to attract, develop and retain women at all levels by providing opportunities to learn and grow, to meet customer needs by leveraging the expertise and thought leadership of women and to make a positive impact in the community.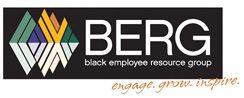 Mission: To assist Belk in achieving its goals to become more inclusive and to increase it's competitive edge by:
Providing opportunities for professional skill development and enhancing leadership abilities
Expanding relationships within Belk through networking and mentoring opportunities
Providing a collective voice that will help Belk to better understand and service the black consumer
Increasing Belk's visibility through partnerships that benefit the black community in markets we serve
Our Mission
Our success as a brand hinges on our commitment to our mission and a firm belief in our vision.