Diverse ideas. Diverse backgrounds.
We know that our success depends upon human connections and our ability to attract, hire, and retain talented associates is paramount. At the core of who we are, it is our associates who fuel our creativity, drive our success, and maintain our focus on the values that have kept Belk strong for more than 120 years.
We are intentional in ensuring that all of our associates know that we respect, value, and embrace individual differences in culture, ethnicity, and gender and are committed to providing a workplace that is free from all forms of discrimination. We strive to maximize the unique backgrounds, experience, and perspectives of our associates and encourage everyone's comfortability in bringing their "authentic" self to work everyday through our:
Our ongoing efforts include:
Diversity and Inclusion Leadership:As a partner of the Charlotte Chamber of Commerce, the Belk Diversity & Inclusion program office was proud to become a Platinum Plus Sponsor of their Diversity & Talent Development Fund in 2014, working to directly support the Charlotte Chamber's work in promoting diversity and inclusion in the Charlotte business community and developing diverse talent as a competitive advantage for the Charlotte economy. The Diversity & Talent Development Fund's supports three distinct programs:
Power of Women (POW) a program series and network platform designed to inspire and empower professional women from entry-level employees to executives and entrepreneurs. In addition, POW seeks to promote connectivity among women in the Charlotte region. POW Perspectives in Leadership Series features exemplary, professional women in the charlotte region who will share their perspective on life, work and professional success in an "Inside the Actor's Studio" style format. The POW Signature Event features a nationally recognized woman who will share her perspective on life, work and professional success.
Charlotte Chamber Young Professionals (CCYP) work to develop informational programs, networking events, and civic engagement opportunities for chamber members and non-chamber members who are 21-39 years of age. The Young Professionals is led by a Board of Directors consisting of chamber members who are committed to cultivating a young and diverse workforce as a competitive advantage for growing Charlotte's economy. The group hosts luncheons and after hours mixers and an annual Young Professional Awards event ("The YPs"). They are recognized as a leading voice for Charlotte's young professionals and partner with related groups to further support and retain young talent in our business community.
Emerging Business Leaders (EBL) is a talent development program designed to enhance the leadership competencies of high-potential, diverse professionals. The program facilitates relationship-building across companies and industries, and provides opportunities to increase engagement of participants. Participation in EBL is a special benefit for chamber members, who sponsor their Diversity & Talent Development Fund - Click Here to learn more about the EBL talent development program.
These programs are key components of our talent development efforts and Belk works to support all three programs through our Business Resource Groups. Watch this video to learn more about Belk's culture of Diversity & Inclusion and partnership with the Chamber in this work for the greater Charlotte business community.
Business Resource Groups (BRGs)We are positioned to better understand, relate and capture opportunities with the growing diversity in our customer base through organized efforts to engage, grow, and inspire leadership from the various affinity groups within our associate population. Each BRG has an executive sponsor and leadership board with annual business goals tied to building a culture of inclusion. Membership is open to all associates and work to support the growth of our BRGs based on associate engagement and continual business focus to provide networking, mentoring and leadership development opportunities as well as strengthen our culture of diversity & inclusion for all associates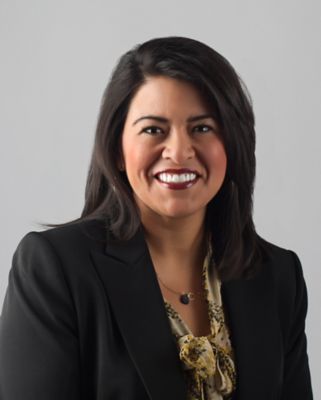 Amy Williams, Director, Diversity & Inclusion