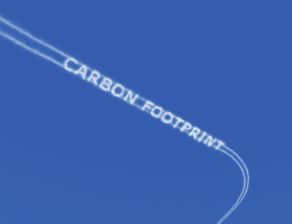 Climate
More business change, less climate change.
Our sustainability mission is not just about Belk. It's about our communities, including our global community. It's about leaving our environment cleaner than we found it. Creating healthier living conditions. Providing for a better future.
When we make climate change a priority, we're doing more than improving air quality. We're inspiring future generations to act responsibly as well.
Our goal is to reduce pollutant emissions all along our supply chain. To this end, we are collaborating with both Business for Social Responsibility (BSR) and global sourcing agent
Li & Fung to conduct environmental audits of our private brand production facilities. we have audited factories for private brand goods representing approximately $100 million (at purchase cost) for Belk. The audit entails a review and assessment of each factory's environmental policy, environmental monitoring, environmental committee, waste and wastewater management, air emission, hazardous waste and energy and carbon management. These audits will enable Belk and Li & Fung to create a scorecard of acceptable performance for offshore factories.
"The audits are a starting point for Belk to begin moving our suppliers to more sustainable manufacturing standards," said Todd Huston, vice president of private brands product development (men's and children's) and Belk Sustainability Team Co-Leader.
New modes of transport.
The transportation required for shipping goods to our stores is responsible for a large portion of our greenhouse gas emissions. Commercial cars and trucks release air pollutants that affect human health and contribute to ground-level ozone. We're working to reduce those emissions by changing the way we do business.
For one, we're putting fewer trucks on the road. We're choosing rail and other modes of transportation for inbound deliveries to our distribution centers. When we do have to use trucks, we're making those trips count. We're packing more efficiently to get more merchandise onto each trailer. That reduces the number of trips, the number of miles, and the amount of carbon emissions.

SmartWay certified carriers lessen their environmental impact by committing to use EPA-approved equipment, such as low-rolling resistance tires. They also eliminate or reduce the amount of time that trucks sit idling, which reduces greenhouse gas emissions.

Belk's New "Fluid Load" Process Streamlines Store Freight Loading and Delivery
Belk's new "fluid load" system is reducing overall shipping and labor costs and delivery time, and improving transportation routing, mileage, trip frequency, trailer requirements and receiving schedules for store associates.
Fluid loading increases our flexibility and accuracy, and also reduces fuel and labor costs and the number of miles driven to transport cartons to the stores," said Doug Nell, director of the Belk Distribution Center in Blythewood, S.C. "It reduces store delivery expense, fuel usage and our carbon footprint."
Check back here for updates on our progress.