15 Tips for Managing the Registry Process
Congratulations on your engagement! You've made the first of many important decisions to come. Of course, there's the date, the dress, your colors and a million other details about your big day to decide. But I'm talking about something even bigger: your registry.
Your registry is more than just gift ideas. It represents all the plans and hopes you two have for the rest of your lives together. What colors will you wake up to each day as a married couple? What china patterns will your grandchildren inherit one day? Your registry is a big deal. Overwhelmed? Here are 15 tips to help you manage this important part of your new lives together.
1. Register Early
It's completely acceptable to create a gift registry as soon as you become engaged. After all, some guests like to send engagement gifts to express their congratulations. Additionally, early registry helps those guests attending pre-wedding celebrations (engagement parties, showers, brunches, etc.) to find a perfect gift they know you'll love.
2. Take Stock
Make an inventory list of everything both you and your partner have (and will keep). Then use it to list everything you still need and want. Don't forget, you're planning more than your first year together. You're choosing items for your lifetime together. Consider whether you might need both "everyday" and "formal" versions of dinnerware, glassware, table linens, and serving items. Have a general idea of the level of formality you both want as well as favorite color schemes or patterns before you begin.
3. Do it Together
The two of you should be registering for gifts you'll both enjoy. To decide what you need, talk about the style of home you'd both like. Then divide and conquer categories. Maybe he gets to choose electrics, while you get to choose the bedding. And don't let mom drag you around - this is one time she may not know best.
4. Know your Guests
Be sure to register for items in a range of prices. Provide a mix of goods. Think traditional for older relatives. Affordable and fun for college pals. Elaborate for people who want to purchase your gift as a group. It may sound a bit controlling, but you need to make your registry choices appealing -- and easy for your guests to shop.
5. Over-Register
To satisfy gift needs for showers and engagement parties, request more items than the number of people on your guest list. Having options does not look greedy: You're actually doing guests a favor by giving them more choices.
6. Take your Time
Couples who try to register in a rush may later regret their choices -- or miss items they need. Be sure to budget plenty of time for browsing and debating. You can always add to your list at a later time.
7. Register for Plenty of Plates
It's a good idea to request 8 to 12 place settings of dishes. Most commonly, dinner parties consist of four to six couples (8 to 12 place settings). If you have a large family and plan on entertaining during holidays, you may want more like 16.
8. Guide the Gift-Giving
A good idea to keep in mind when you first register is to sign up for products you really want or need, like your china place settings. Then as the number of items left on your checklist starts to dwindle, add more. That way you won't be stuck with a gravy boat when instead you really need those extra salad plates.
9. Know the Lingo
China is a catchall term often used to describe dinnerware and dishes. Formal or fine china is usually more expensive than casual china. It is of a higher quality, and includes bone china and porcelain. Casual china, such as earthenware and stoneware, is often less costly and is of lower quality.
10. Sign Up for Storage Stuff
Don't forget to register for things you'll need to stash your gifts. For example, you'll want to store sterling silver and silver-plated flatware in felt rolls. These are placed in a silver chest with slotted insets (or a tightly closed drawer) lined with felt linen to prevent scratching, denting, and tarnishing.
11. Keep Track
How will the store keep track of your registry? Most retailers have a system, computerized or not, that will update your registry daily -- taking from 10 minutes to 48 hours. Visit your registries often to make sure that purchased gifts have been removed. Update your lists with additional items as gifts are purchased. Keep inventory of the items as you receive them also. If you register at more than one store, keep one master list of items you have received to assist with your updates.
12. Plan for Late Shoppers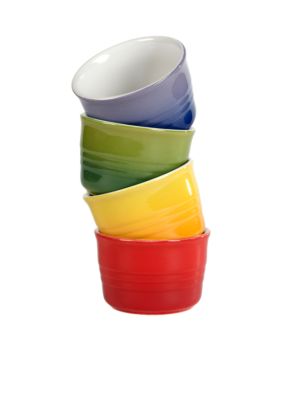 Ask the store how long your registry list will remain active after the wedding. Conventional wisdom says that guests have up to one year from your wedding day to buy a gift, so that's at least how long your registry should be kept active.
13. Weekend Update
Most gifts are bought between two weeks before and two weeks after a wedding. Two Fridays before your wedding, be sure to check your registry. Add additional items if necessary to make sure guests still have options.
14. Cash Out
Some couples saving for a house or special trip would prefer to receive cash gifts to help start their new lives together. Asking for cash or any gift from your guests is poor manners. Instead, make your preferences known to your closest family members. If guests are curious, they'll ask someone close to you and the word will spread that you prefer cash gifts or gift cards. Add Gift Cards to your registry to increase the odds of receiving cash-like gifts. When writing thank-you notes, let the giver know how you intend to spend the money or gift card.
15. Be Gracious
Thank-you notes for gifts received before the wedding should be sent as they arrive. Notes for gifts received on or after the wedding day should be sent within three to six months of your return from your honeymoon, depending upon the size of your wedding. Aside from showing your appreciation, thank-you notes let gift-givers know that you received the gifts they sent. If you drag your heels on the thank-you notes, be prepared to be questioned regarding about it each time you talk to your mother or mother-in-law.