Crystal
Since 1676, the finest crystal has been made with lead. The addition of lead oxide to the mixture of quartz, sand, potash, lime, and soda imparts to crystal a greater brilliance, weight, and reflective quality. True lead Crystal when struck gives off a distinctive bell-like tone. The term "Full lead Crystal" indicates a lead content of 24% or more. Many Waterford items are 33% lead.
Mouth Blown / Hand Cut vs. Machine Made.
For hundreds of years Crystal has been mouth blown to form the piece and if cut, cut by hand. More recently, in the 20th century, machines have been utilized. There is no question that mouth blown / hand cut is better quality than machine made . Mouth blown gives the craftsman flexibility in shape, thickness, and design in general. Hand cutting also gives the designer more control. In the last 20 years or so, machines have dramatically increased their quality.
The main advantage of machine made that you can get beautiful pieces at an affordable price. Another advantage is that each piece is almost exactly like another. For example stems would all be the same height. In mouth blown stems, it is hard to find 8-12 that are the same. You should line up mouth blown glass stemware to attempt to purchase pieces as close to the same height as possible.
Stemware and Drinkware.
Common Pieces are: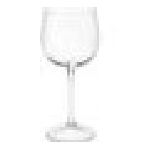 Goblet - used for Water or Red Wine
Wine - a smaller sized wine glass that is typically used for White Wine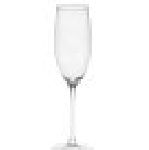 Flute - used for champagne or sparkling wine
Highball or Cooler - designed for tall drinks including iced tea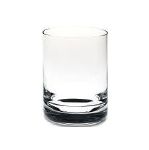 Tumbler or Double Old Fashioned (DOF) - used for juice or "on the rocks" drinks
Martini Glass - triangular in shape, used for Martinis and Margaritas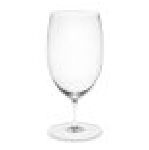 Iced Beverage - the #1 seller in the South.
It is not unusual to register for an Iced Tea to use for water and the Goblet for wine.
Lead Crystal or Glass?
Decorative crystal and crystal serveware is either Lead Crystal or Glass. Much of the "Glass" has some lead content as well but is not 24% or full lead. Its manufacture is similar to drinkware but on a larger scale.