Ordering Online
Shopping online has never been easier. You will enjoy finding your new favorite products with our simple and fast way to shop on belk.com.
1) Shop/Browse - There are several ways to shop on belk.com. To ensure your shopping experience is easy, fun and convenient, you can shop by category, brand, size, new arrivals and The Fashion Report and Belk catalogs. If you sign up for a belk.com account, shopping is even faster. It has great benefits such as a quick and easy checkout process, ability to save items in your Shopping Bag to purchase later, ability to view your order history and much more.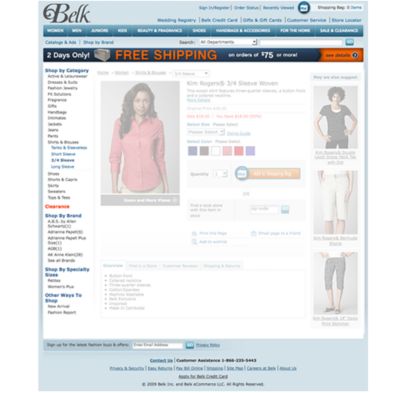 2) Learn more - Find out about a particular product that interests you: simply select the product, review the attributes and key features. You can also zoom in on the product image, view different images and even change colors by using our product viewer. These details will help you decide if you would like to add the product to your order.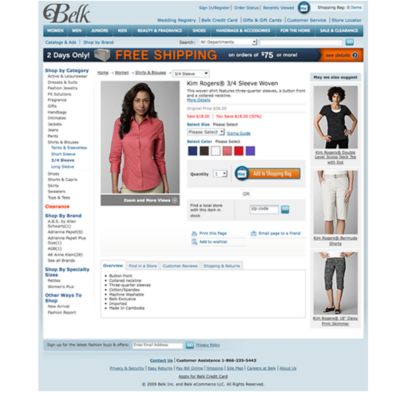 3) Add - Put all the products you plan to purchase in your Shopping Bag. Be sure to update the quantity of each product, if needed.
4) Checkout - View your order with all your products and make any necessary changes before submitting your final order.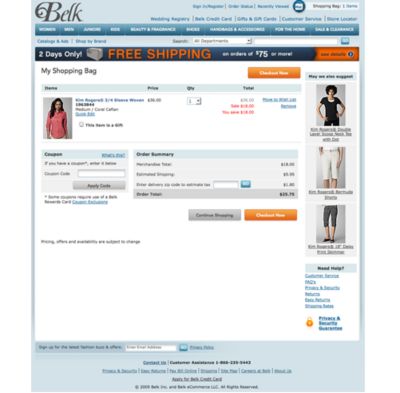 5) Order Complete - Once you select and click Submit on your order, it will be complete. You will receive a confirmation email of your order request, sent to your specified email address. Also, after your order is shipped, you will receive a ship notice email that includes the carrier's shipping tracking number for you reference. Please hold onto your tracking number until your order has arrived at its proper destination.