What is Belk
What is Belk
Belk is more than a company. We are a collection of real people who hold value and community at the forefront of everything we do. Southern style and charm are the foundation upon which we define our products.
Still the question remains: Who is Belk at our essence? We are not just here to make a sale. We are here to offer our customers quality products to enrich their lives, express themselves, and build confidence. The growth of our company is a reflection of our commitment to our customers and the community through quality products and service.
The Belk definition goes beyond the four walls of a building. Now, here's your chance to let Belk into your home, your life, and your family. Next time you are asked, "What is Belk?" You can confidently reply, "Belk is my department store!".
This is where southern style lives.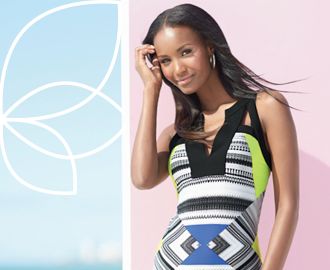 Find out what Belk is all about.
What is Belk? Belk, Inc. is a department store chain that was originally founded in 1888 by William Henry Belk in Monroe, North Carolina. Still managed by family members, we are the largest family owned and operated department store company nationwide. Currently, we have 302 locations in 16 states with more stores coming to new towns and cities every year. Whether you are shopping for your home or family, we offer modern, southern style by providing products from both national brands and private labels. Shop today and find apparel, shoes, accessories, cosmetics, a wedding registry and home furnishings.
The name of the store, Belk, comes from the family name. Still family owned and operated, there are 4 family members within the leadership team of our company. Thomas M. Belk, Jr. is the CEO. John R. Belk is the COO. H.W. McKay Belk is the Managing Director, and Sarah Belk Gambrell is the Honorary Director. However, if someone asks, "Who is Belk?" Belk is not just the family owners. It is comprised of all our employees who passionately work to provide an amazing experience to you, our customers, every day. The Belk definition that defines our company is that of quality and customer service.