Belk: Project Hometown
Our Promise to Make Southern Hometowns Stronger.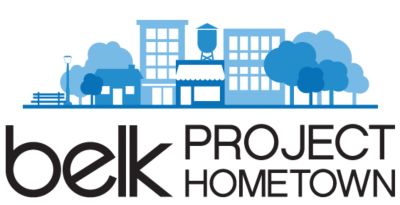 Launched in December 2017, Project Hometown was created to lift up communities, help families thrive, and empower our stores and associates to make a difference

National Partnerships
Local Giving
Community Engagement
We believe that families need a strong foundation to live their most meaningful and best life, and we contribute to charities that share this belief.

Positively impacting:

• Salvation Army
• Family Promise
• Habitat for Humanity

Initiatives and activities:
To help ensure families have stability and security, along with enhanced access to opportunity, Belk contributes to national partners through corporate donations, store point-of-sale cause marketing and associate volunteerism.
Supporting communities begins in our own backyard. We're dedicated to strengthening communities through charitable contributions and volunteerism.

Positively impacting:

• Local charities
• Community causes
• Residents in need

Initiatives and activities:
Stores have funding to support hundreds of meaningful, local organizations across our footprint that will directly impact their hometowns.
Southern hospitality is part of our rich heritage and central to our core values. We foster community fellowship through events and sponsorships to grow connections in our hometowns.

Positively impacting:

• Local residents
• Community organizations
• Town relationships

Initiatives and activities:
Belk brings neighbors together through local community activations. Whether it is hosting a family day, leading a fundraising team or mentoring local students, Belk is part of the fabric of the community, creating memories together.
National Partnerships

We believe families need a strong foundation to live their best lives, and we partner with organizations who share those values through associate volunteerism, point-of-sale fundraisers and corporate donations.
Salvation Army

We partner with The Salvation Army to help our neighbors and communities recover when disaster strikes. During the 2018 hurricane season, we donated $100,000 along with clothing, towels and other survival items to support their relief efforts across the southeast.

During the 2019 holiday season, we'll welcome the signature red kettles and host fundraising campaigns at all of our stores.
Boys & Girls Clubs

In 2018, we made giving sweet by sending customers on a scavenger hunt to earn back-to-school donations for their local Boys & Girls Clubs. We donated more than 700 outfits and hosted a back-to-school party for kids from the Boys & Girls Club of Central Virginia.

In 2019, we're teaming up with Boys & Girls Clubs and KaBOOM! to build new play spaces for kids in our communities. As part of the 2019 Belk College Kickoff, we're building KaBOOM! playgrounds near the hometowns of the competing teams.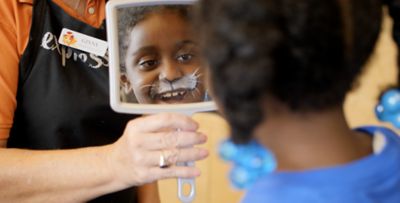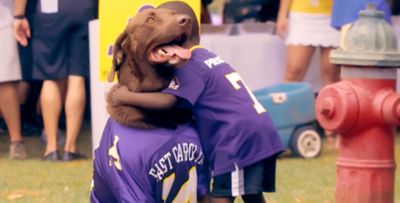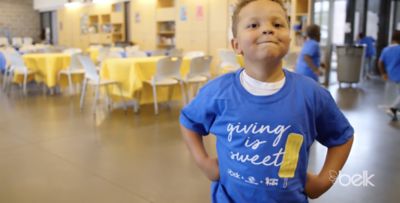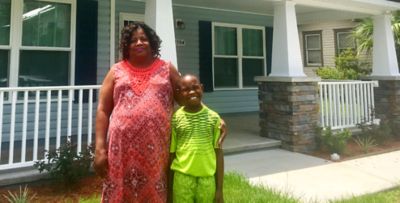 Habitat for Humanity

We launched Project Hometown at the 2017 Belk Bowl, announcing that we raised over $600,000 as part of the inaugural "Home for the Holidays" campaign.

Since 2018, Project Hometown has helped build four homes for families in Jacksonville, FL, Charlotte, NC, Columbia, SC and Charlottesville, VA.
Family Promise

In 2019, Belk and our customers donated more than $1 million to build new affiliate programs and provide families with the tools they need to sustain independent housing.

1 in 6 U.S. children lives in poverty. At Belk, we believe every child deserves a home and 60 percent of the individuals Family Promise serves are children, with most of those households being led by single mothers.
Local Giving and Community Engagement

With nearly 300 stores in 16 states, our communities are family. So, we empower our local store associates to volunteer with their favorite charities, sponsor local causes and host events that embody the southern hospitality we're known for.
Beginning in 2018, Project Hometown hosted a special prom for the students of Eau Claire High School in Columbia, SC. To relieve the financial burden of prom, we provided the students' formalwear, entertainment, dinner and more! In 2019, we took prom to Austin East High School in Knoxville, TN. So far, we've donated more than $150,000 to give over 500 students a prom they'll never forget!
After tornadoes destroyed two schools in Greensboro, NC, Belk partnered with the school system and vendors to create a plan to unite the affected students in September 2018. The Belk team built closets of clothing and resources for students in need, including a "Buddy Bench" and a hand-painted mural with both school mascots to present a united message.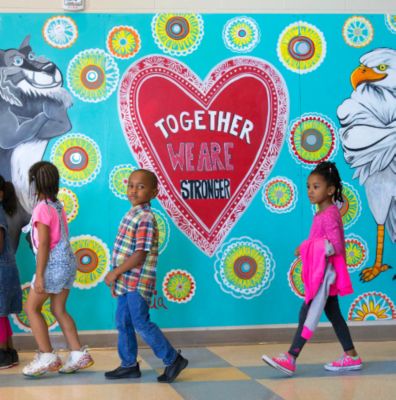 After Hurricane Florence washed through Laurinburg, NC. in the fall of 2018, we wanted to bring the holiday spirit to our associates and customers. We surprised that community with a fun night of carolers, holiday-themed dinner and music, along with $300 gift cards to nearly 100 families.
Project Hometown Heroes

Our Project Hometown Hero program in SEC country was such a big success that we're doing it again for the the Belk Bowl! We invite you to nominate your favorite community heroes to win a trip to the game on December 31 and a $25,000 donation to charity. Now through November 15, anyone within Belk's 16-state footprint is invited to nominate themselves or others as a hero for doing great work in their local community. To nominate a hero, visit Belk Project Hometown at belk.com/projecthometown.
Belk is excited to partner with Maria Taylor this year to celebrate Project Hometown Heroes. Follow along each week as we recognize a new hero at belk.com/projecthometown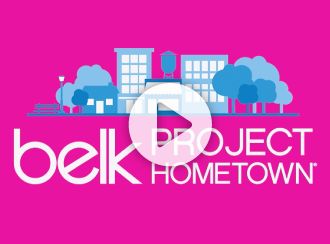 A former All-SEC volleyball player and women's basketball player at the University of Georgia, Maria knows the demands of student-athletes. Maria started the Winning Edge Leadership Academy to help minorities as they start their journey into the sports business. To learn more about Winning Edge Leadership Academy, please visit https://winningedgeleads.org/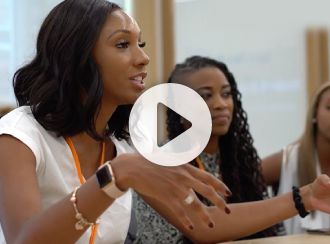 Student-Athlete Advisory Committee members, like Sidney, have volunteered countless hours to support Special Olympics Kentucky, an organization that creates year-round sports training and athletic competition for children and adults with intellectual disabilities. To learn more about Special Olympics Kentucky, visit http://soky.org/.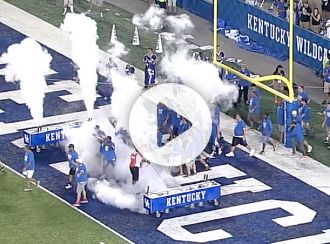 Eysha is the assistant volleyball coach at Auburn University and spends countless hours supporting BraveHeart Center for Place and Purpose, a health and wellness community inclusion program to enhance the quality of life for young adults with disabilities facing moderate to severe life challenges. To learn more about BraveHearts, visit https://cla.auburn.edu/cpp/.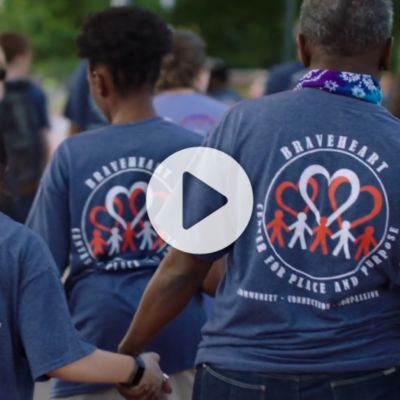 Tim Irwin is a former All-SEC and NFL offensive tackle, and current juvenile court judge in Knoxville, Tennessee. Judge Irwin's involvement with the Boys & Girls Clubs of Tennessee Valley started in his youth, as a member. Now, he has served as a board member at the Club for more than 25 years and has raised more than $1.4 million for the organization. Due to his amazing work, Judge Irwin has been inducted as a Boys & Girls Clubs Hall of Famer. To learn more about the Boys & Girls Clubs of Tennessee Valley, please visit https://bgctnv.org/.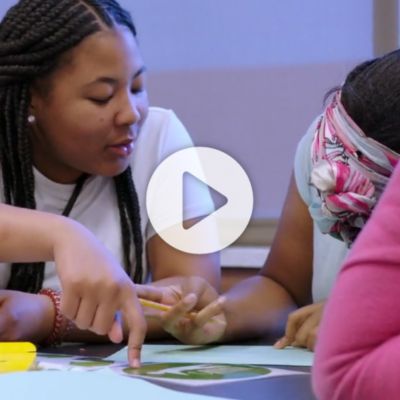 Camp Sunshine enriches the lives of Georgia's children with cancer and their families through recreational, educational, and support programs and ultimately, is a place for kids to be kids. Since Camp Sunshine opened its doors in 1982, Mo has been a loyal volunteer. Now, Mo Thrash is a Board Member of Camp Sunshine and continues to do what he loves, spending time with the children. To learn more about Camp Sunshine, please visit https://www.mycampsunshine.com/..
Stay tuned for more information on our new initiatives, partners and details on how you can get involved!
For more information, please contact
ProjectHomeTown@Belk.com
.
need help?
Call Us:
Customer Service:
1-866-235-5443
Mon - Fri: 7AM - 10PM (EST)
Sat - Sun: 9AM - 10PM (EST)