2012 Winning Designers
Women
Kids
Shoes
Jewelry
Handbags
Southern Designers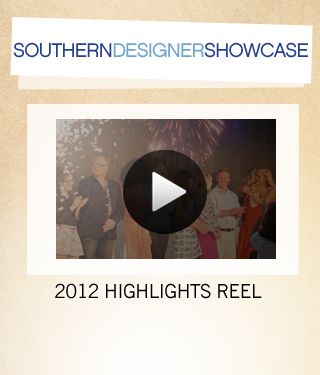 Caitlin Michelle, by Caitlin Moore - Rowlett, TX

Caitlin uses tantalizing textiles to create fit-and-flare shapes with luxurious layers for a trendy look that's still timeless. It's hard to believe she's still a student.

SOUTHERN fROCK, by Emily Susanne Newnam - Beaufort, NC

Inspired by the laid-back lifestyle that characterizes the historical city of Charleston, Emily has created a line of versatile sundresses that can easily be worn for both day and night. Basic silhouettes are brought to life with feminine details like ruching and wrapping.

Megan Masters, by Megan Masters - Mt. Pleasant, SC

Megan showcases her very first collection - a line of clothes that are conceived, cut and crafted for a wide range of women. Her eye-catching dresses are innovative, yet understandable, in figure-flattering silhouettes, with sophisticated details and elegant surface treatments.

Hannah, by Hannah Goff - Lexington, NC

Hannah's designs feature vivid colors and graphic prints on modern cuts, which were created to encompass art, design and wearability.

Be by Jay Reynolds - Atlanta, GA

Inspired by fashion-forward trends from European and Middle Eastern cultures, Jay produces an unique line of designs with a focus on special occasion and eveningwear.

Jazsalyn, by Jazsalyn McNeil - Raleigh, NC

Raised in North Carolina and inspired by nature and the world around her, Jazsalyn seeks to convey her free-spirited nature and to generate positive energy through the artistic manipulation of fabrics in her brand, Jazsalyn.

Baxter Designs, by Amy Baxter - St. Augustine, FL

Amy uses home furnishing textiles to create a line of luxury tote bags and clutches in bold, fun graphics with elegant, simple lines and understated detail.

ellen & ollie by Molly Stevens - Columbia, SC

Molly's designs offer youthful styles for women of all ages. Dresses with feminine details like bows and ruffles give the modern woman a look that easily transitions from everyday wear to special occasions.

Stone Morris South by Rosalie Morris - New York, NY

Rosalie designs clothing for the modern, southern woman that is understated and chic with an emphasis on innovative prints and organic materials.

Miriam Oehrlein by Miriam Oehrlein - Wilmington, NC

Miriam is inspired by the ocean, bold botanicals, feminine florals, and vintage jewelry pieces. Her compelling designs incorporate an innovative use of materials.

Kathleen Murphy by Kathleen Murphy - Charlotte, NC

Kathleen's jewelry incorporates bright colors and intricate details that offer versatility, through the innovative manipulation of stones and materials. Her statement pieces are truly works of art and are the perfect complement to any look.

aakofii, by aakofii and Kolade - Atlanta, GA

aakofii brings out "the Diva within" through provocative and dynamic jewelry pieces. Self-taught, aakofii fell in love with the art of metalsmithing and seeks to adorn women in her bold, signature designs.

Rowen Footwear, by Blake Vaigneur - Mt. Pleasant, SC

Blake's footwear exemplifies the easy-living aesthetic of the South featuring casual wedges, oversized tassel flats, modern pumps, boots, and sandals.
[x]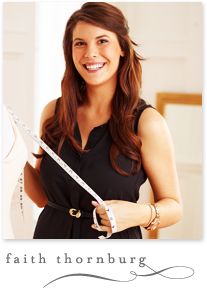 Faith Thornburg by Faith Thornburg - Savannah, GA
Based in Savannah, Georgia, Faith brings creative and unexpected touches to ethereal silhouettes made of gorgeous fabrics and textures, with a focus on bridal, cocktail and evening wear.
Visit one of these Belk stores to meet Faith and see her beautiful dress designs. Customers can place special orders at these showcase events.