Welcome to Belk
Welcome to today's most sought-after fashions. Welcome to the perfect Sunday dress, the Saturday night outfit, and the place where brides find their dreams.
Where family, from ours to yours, and commitment to community matter most. This is where southern hospitality meets a new southern sensibility.
Where you look and feel your best, and your smile shows it. It's more than shopping. It's a place to express who you are. And you do it with style.
This is where southern style lives.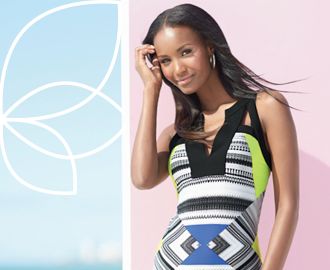 Learn more about how we work and what we stand for:
Diversity & Inclusion
We see different perspectives, experiences and backgrounds as an opportunity to leverage new ideas, solutions and better outcomes that grow our business.
Community
We appreciate the support of our Southern communities, so we give it right back. We give generously of our money and our volunteer time. Our 3 main areas of giving are: Women's health, Education, and Community strengthening.
Values
Our values define our actions. They are the heart of who we are today, and who we've always been. And because of that, they're shaping where we're headed.