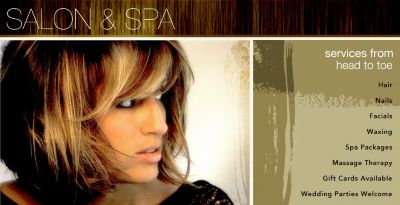 Welcome to the face of beauty and the art of relaxation, Belk Salon and Spa style.
Our talented team of stylists and spa professionals are committed to providing each guest with the ultimate experience whether you are looking for a modern cut, the latest trend in color, or simply an hour of serenity.
Find a location near you today and see for yourself how every member of our team is unique to the industry in their pursuit to make each guest look and feel beautiful.

North Carolina
Asheville, Asheville Mall

(828) 296 9463

M - Sat 10 - 8, closed Sun

Charlotte, SouthPark Mall

(704) 644 4500

M - Sat 10 - 8, Sun 12 - 6

Charlotte, Northlake Mall

(704) 598 3151

M - Sat 10 - 8, Sun 12 - 6

Durham, Streets at Southpoint Mall

(919) 544 1546

M - Sat 10 - 8, Sun 12 - 6

Fayetteville, Cross Creek Mall

(910) 864 3098

M - Sat 10 - 8, Sun 12 - 6

Raleigh, Crabtree Valley Mall

(919) 792 2424

M - Sat 10 - 9, Sun 12 - 6

Wilmington, Independence Mall

(910) 794 8897

M - Sat 10 - 8, Sun 12 - 6
South Carolina
Anderson, Anderson Mall

(864) 964 8284

M - Sat 10 - 8, closed Sun

Columbia, Columbiana Centre Mall

(803) 407 4383

M - Sat 9 - 8, Sun 12 - 6

Columbia, Dutch Square Center

(803) 561 0219

M - Sat 9 - 8, closed Sun

Columbia, Richland Mall

(803) 782 4726

M - Sat 9 - 8, Sun 12 - 6

Myrtle Beach, Coastal Grand Mall

(843) 839 3193

M - Sat 10 - 8, Sun 12 - 6
Alabama
Hoover, Riverchase Galleria Mall

(205) 682 3613

M - Sat 10 - 8, Sun 1 - 6

Homewood, Brookwood Village Mall

(205) 877 4346

M - Sat 10 - 8, Sun 1 - 6

Mobile, Springdale Mall

(251) 478 1131

M - Sat 10 - 8, closed Sun
Florida
Jacksonville, Avenues Mall

(904) 363 7375

M - Sat 10 - 8, Sun 12 - 6

Jacksonville, Orange Park Mall

(904) 622 9922

M - Sat 10 - 8, Sun 12 - 6

Pensacola, Cordova Mall

(850) 478 3949

M - Sat 10 - 8, Sun 12 - 6
Mississippi
Hattiesburg, Turtle Creek Mall

(601) 268 6156

M - Sat 10 - 8, Sun 12 - 6