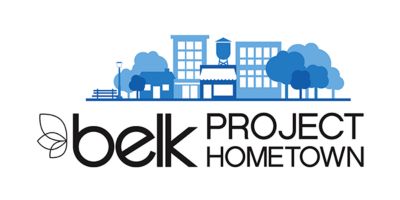 Belk: Project Hometown
Our Promise to Make Southern Hometowns Stronger.
Project Hometown is our commitment to support our neighbors and communities across the South.
Belk: Project Hometown builds on our 130-year legacy of service and we are proud to commit $15 million over the next five years to organizations that support and strengthen our hometowns.
Over the coming year, we will be announcing several new, exciting initiatives that support our communities.
Stay tuned for more information on how you can get involved. We hope you join us on this journey!
A Message from Belk CEO, Lisa Harper
Our Legacy of Impact
In 1888, 24-year-old William Henry Belk opened his first store with a dedication to "friendly service, fair prices and community involvement." Today, the South's original "hometown store" is now the nation's largest privately held department store… a store based on quality products, unparalleled service and an unbreakable connection to its community.
Most recently, we partnered with Habitat for Humanity and our own Belk customers to build a home with a family during the 2017 holiday season.
We're pleased to share that with the support of our generous Belk community, we donated more than $615,000 for Habitat for Humanity – enough to make several southern families' dream for a home come true!
Watch the below video to learn more about our first Habitat home-build with the Parker family!
Project Hometown Heroes
Heroes are all around us. As an official SEC partner, we want to celebrate everyday heroes. During this year's college sports seasons, we'll show you how they're strengthening communities across SEC country. Stay tuned for more details!
Coming Soon
Stay tuned for more information on our new initiatives, partners and details on how you can get involved!
In the meantime, reach out to ProjectHometown@belk.com for more information.